When:
November 2, 2019 @ 10:00 am – 5:00 pm
2019-11-02T10:00:00-05:00
2019-11-02T17:00:00-05:00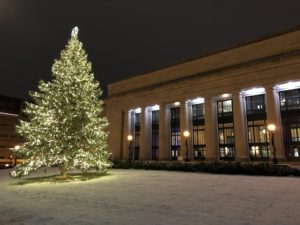 Start your Holiday shopping early with an incredible indoor marketplace!
The MN Christmas Market is a one day annual pop-up holiday shopping event that showcases homegrown brands and makers, with a charitable twist. All vendors will donate 7% of sales from the event to a local charity that is fighting for kids in the Twin Cities.
This year's charity: The Reel Hope Project. An organization committed to helping every kid in foster care in Minnesota find a forever home. They do this by creating a video of each kid waiting to be adopted, allowing them to tell their story and share who they are with the world.
And we've got a big goal. There are currently 10,000 KIDS in foster care in Minnesota and 1,000 waiting to be adopted. So our goal is to raise $10,000 this year to invest in the work Reel Hope is doing.
No tickets needed… it just costs $1 at the door to get in!
From the $1 entry fee, shopping vendors, concessions, and beverage sales, 7% will be donated to fight for kids!
Some of the artisans featured at the Saint Paul MN Christmas Market at Union Depot (list updated periodically):
Minnesota Mall
Northern Glasses
Custom + Kind
Excelsior Candle Company
United Goods
MinneSola Designs
Namakan Fur
EverArt Designs
Spicy Nacho Decor
Puzzletwist
Fringe & Fettle Ceramics
Grandma Skills
Andrej's European Pastry
Minnesota Awesome
Olive on Tap
VIR For Men
Wooly Sheep Dots
Homegrown Foods
For The Love Air Plants & Home Decor
Fiction Reshaped
Coconut Whisk Baking Co.
Bare Naked Soap Company
The Mad Owl
Nokomis Knitting Company
Essence One, LLC
Carmine Jack Leather Co
Minnesota Made
Moxie Malas
Alissa Lindner Designs
Kisa Boutique
Desdamona Doolittle's Trash to Treasure Leather
Jackie's Cupcakes
Hagen and Oats
K-Mama Sauce, LLC
Sanborn Canoe Co.
Eco Resale
Karen Morris Millinery
Hepp's Salt Co.
Isms
Stacked Deck Brewing
11 Wells Spirits
Pillbox Bat Co.
Dogs of MSP
Traveling Tomten
Bootstrap Coffee Roasters
Urban Wok USA
The MN Christmas Market is the joint venture of Fight For Something and StormSister Spatique.