Union Depot has two railfan cameras to allow you to enjoy viewing trains as they come and go.
(Please note that during especially high volumes of traffic the site may experience intermittent delays.) Due to technical difficulties, Camera 1 is down. We apologize for any inconvenience as we're working on a solution. 
Camera 1 – Currently experiencing technical difficulties.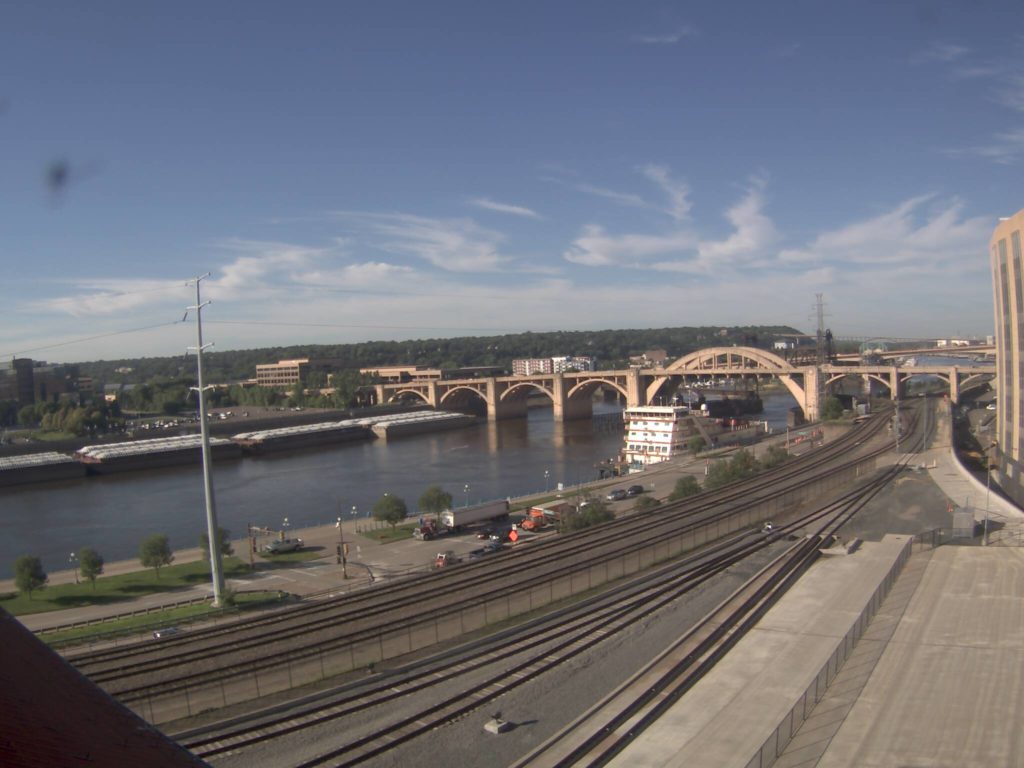 This camera offers glimpses of the Mississippi River and the tracks on which Amtrak's Empire Builder travels.  Freight rail trains can also be observed traveling along this route.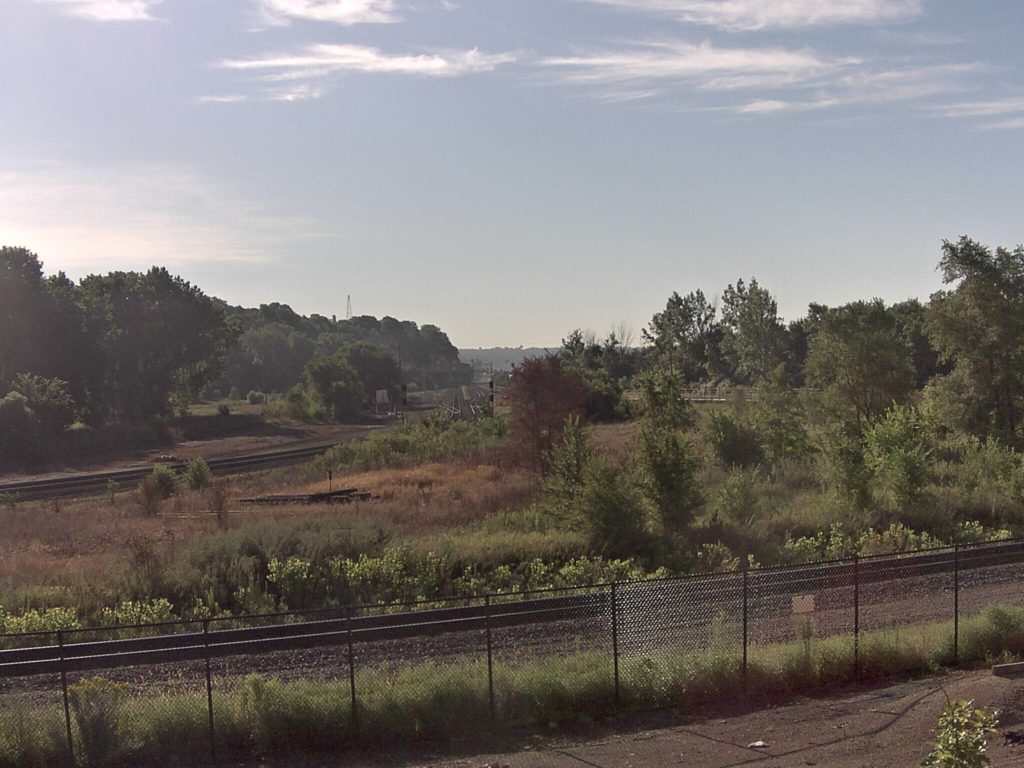 The area known as the Division Street Wye is visible from this camera, providing views of trains as they move through the outer areas of the city.  This view shows the high amount of train activity that takes place in this important area.
Want to watch trains in person? Visit our
Rail View Picnic Area
for great views of the Division Street Wye.