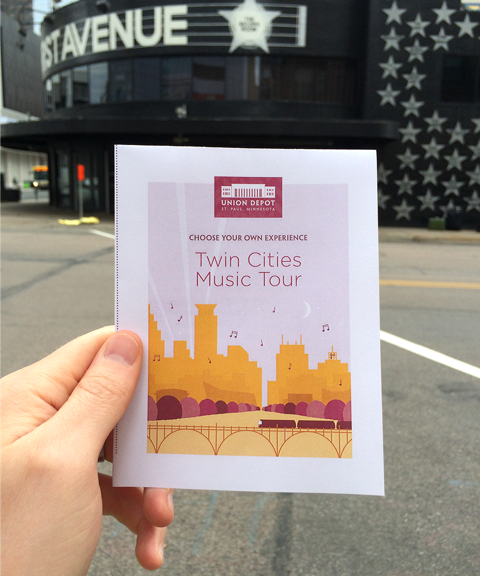 Download a printable version
From Broadway-style shows to jazz music and dance performances, St. Paul offers a wealth of opportunities for music lovers.
Union Depot is the perfect place to start a magical music night. Take the Green Line into town or park your car in Union Depot's covered garage and get around town on the light rail, Metro Transit buses or by foot.
With so many great dinner options nearby, your first stop should be for a bite to eat! Enjoy some Japanese noodles at Tanpopo Noodle Shop, or explore the far-ranging menu of Saint Dinette with flavors that transport you to Montreal, New Orleans, the Gulf Coast of Mexico and everything in between.
Here are a few options for the evening's main attraction:
Not ready for the night to end? Stop by for a drink at Handsome Hog or Barrio Lowertown before returning to Union Depot.